July 7, 2023
What do your summer plans look like?
Road trip?
Beach vacay?
Cruise?
Fun local adventures?
No matter where you're off to, you're going to need a cute bag to bring along on your journeys! Find your next trusted, go-to Loungefly bag for the season:
Winnie the Pooh Cosplay Folk Floral Mini Backpack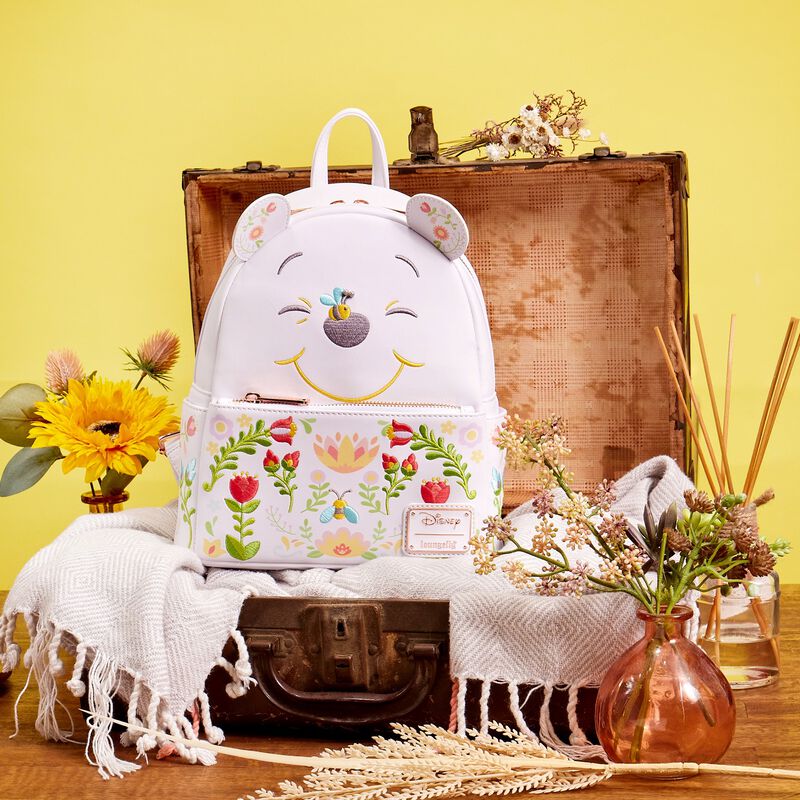 Who doesn't love a floral moment? Winnie the Pooh is oh-so-adorable on this new mini backpack. The bag is white, and Pooh is smiling with a bee resting on his nose. Floral details bloom over his ears, the front pocket, and the side pockets. You'll also find floral details on the straps and an illustration of a hunny pot on the back panel. This delightful backpack makes for a super cute accessory on every outing!
Barbie: The Movie Logo Mini Backpack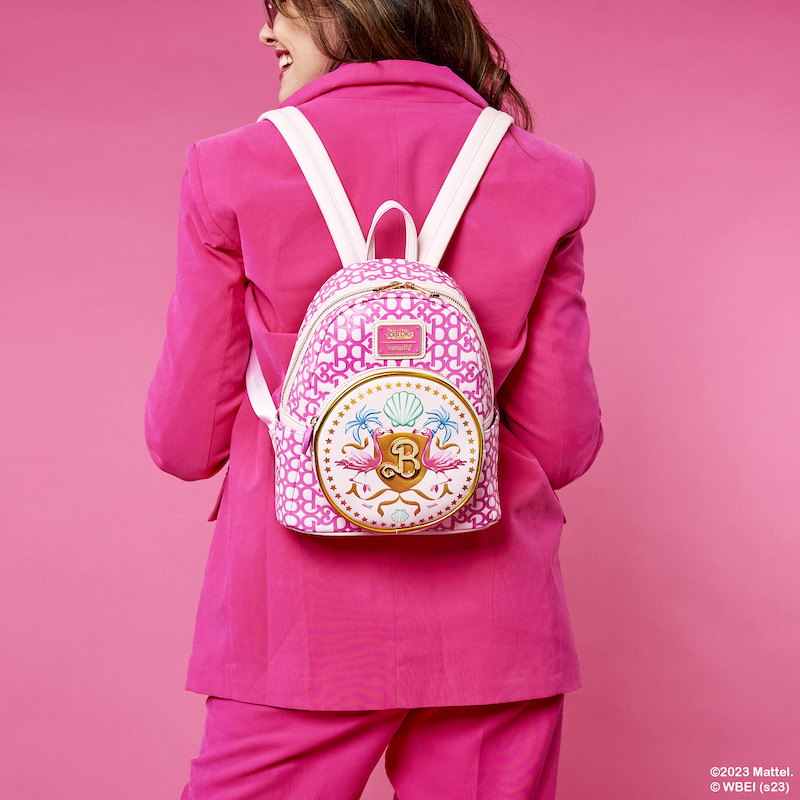 Barbie is ready for some fun in the sun! This pink mini backpack screams summer with its duel pink tones. All over the backpack, you'll find the Barbie logo. The front pocket is circular with the Barbie logo against a shield and tropical images of flamingos, palm trees, and shells. Everything is outlined by stars. Whether you're headed to the movies or taking your pink convertible out on an adventure, you don't have to look any further for fun summer style!
Mickey Mouse and Friends Birthday Celebration Mini Backpack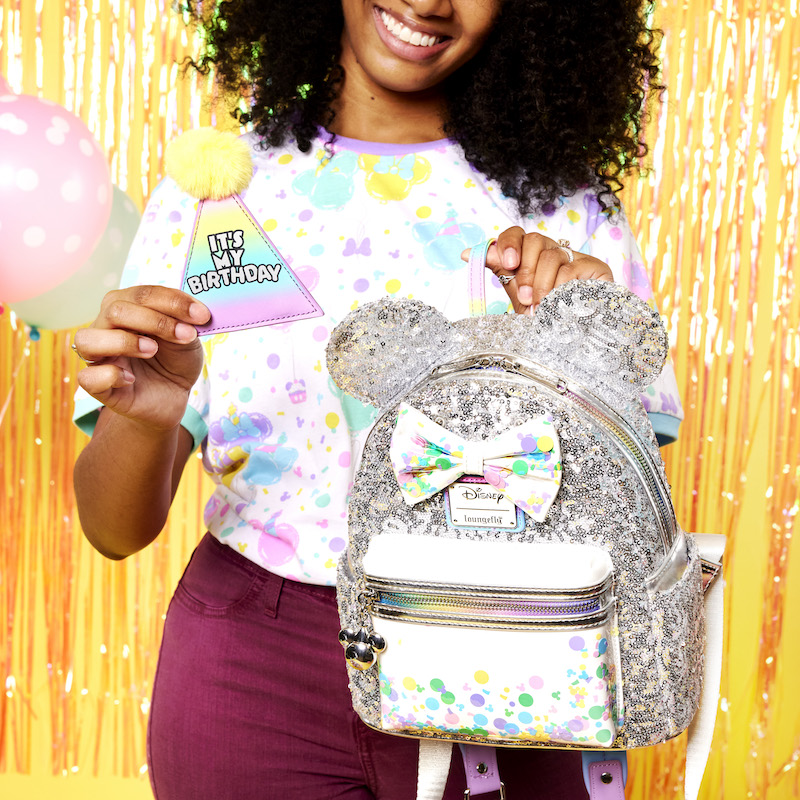 One of our latest releases is ready to party! This backpack is covered in silver sequins and has a front pocket covered in confetti. At the top, between the ears, sits a bow and a party hat that says "It's my birthday." And the best part? The hat is removable so you can turn it into an accessory for any occasion! This bag is ready to shine for any and all parties throughout the summer.
Stranger Things Upside Down Shadows Mini Backpack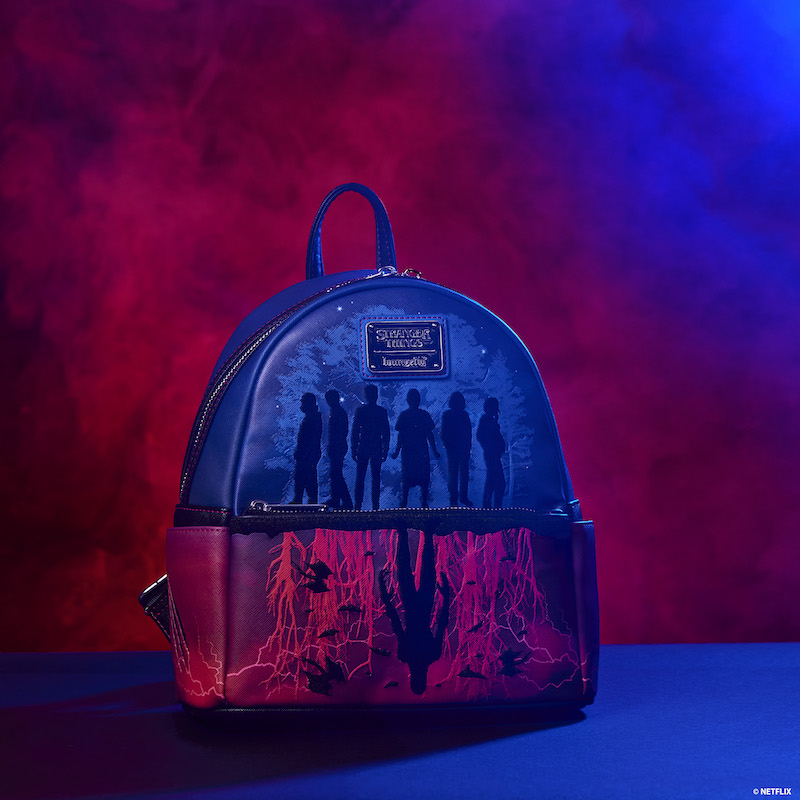 Is any summer adventure complete without a trip to the Upside Down? Take the Hawkins gang with you in this red and blue bag that shows the silhouettes of Dustin, Will, Lucas, El, Mike, and Max on the top, with the upside-down silhouette of Vecna and demobats beneath them. The back panel of the bag is black and has an image of Vecna's silhouette with the words "War Is Coming to Hawkins." Grab this bag and a box of Eggos and you're ready to go!
Summer is Here, and Loungefly Is Ready!
No matter your fandom, we have accessories for you to celebrate what you love every day. Explore all our styles and find your next must-have summer bag.