Happy Earth Day! Today is all about supporting the environment, and who better to celebrate with than with our favorite earth-cleaning robot, WALL-E? If you love him as much as we do, check out our favorite WALL-E styles:
WALL-E Date Night Glow Crossbuddies Bag
EVE is ready for your next mission! As one of our Crossbuddies bags, her front pocket is removeable and can be flipped around to show a different style – either the boot with a plant or a light bulb! EVE's arms hug the front pocket to her. And get this – her eyes glow in the dark! She's a wonderful buddy to carry around wherever!
WALL-E Date Night Mini Backpack
This red and brown backpack features the cute date night of WALL-E and EVE on the front as they cruise along on a homemade raft. The sun sets behind them. On the side pocket, find them playing a video game together. On the back panel, you'll find the names WALL-E and EVE in a heart. The interior lining shows a repeating pattern of these two robots surrounded by hearts. This can hold everything you need for a romantic, simple date night – or can serve as a reminder that cute little moments can exist anywhere!
WALL-E Date Night Zip Around Wallet
How perfect are these two as they watch the sunset together? WALL-E and EVE sit together on a bench as they take in the sights. On the back, you'll find WALL-E's cockroach friend! Inside, there are four card slots and one clear slot for an ID. The lining features WALL-E and EVE with hearts. It'll quickly become your go-to for any adventure.
Loungefly Disney Pixar WALL-E Plant Boot Mini Backpack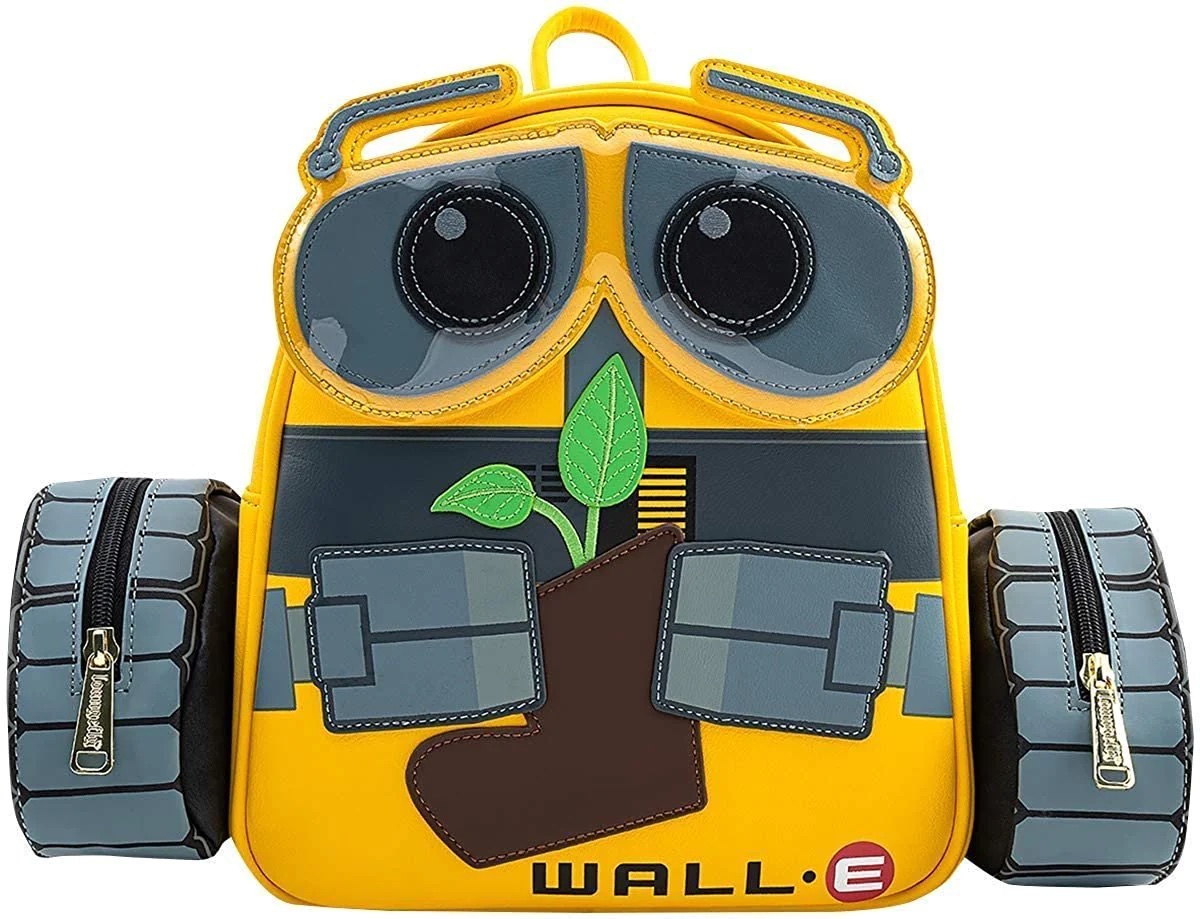 Cannot get over the cuteness! This backpack is in the form of WALL-E holding the plant. His tires on either side function as mini pockets. The interior lining is brown and features different images of WALL-E. You'll also find a pocket on the inside, too. Who could say no to taking WALL-E with you everywhere?!
Loungefly Disney Pixar WALL-E EVE & WALL-E Space Crossbody Bag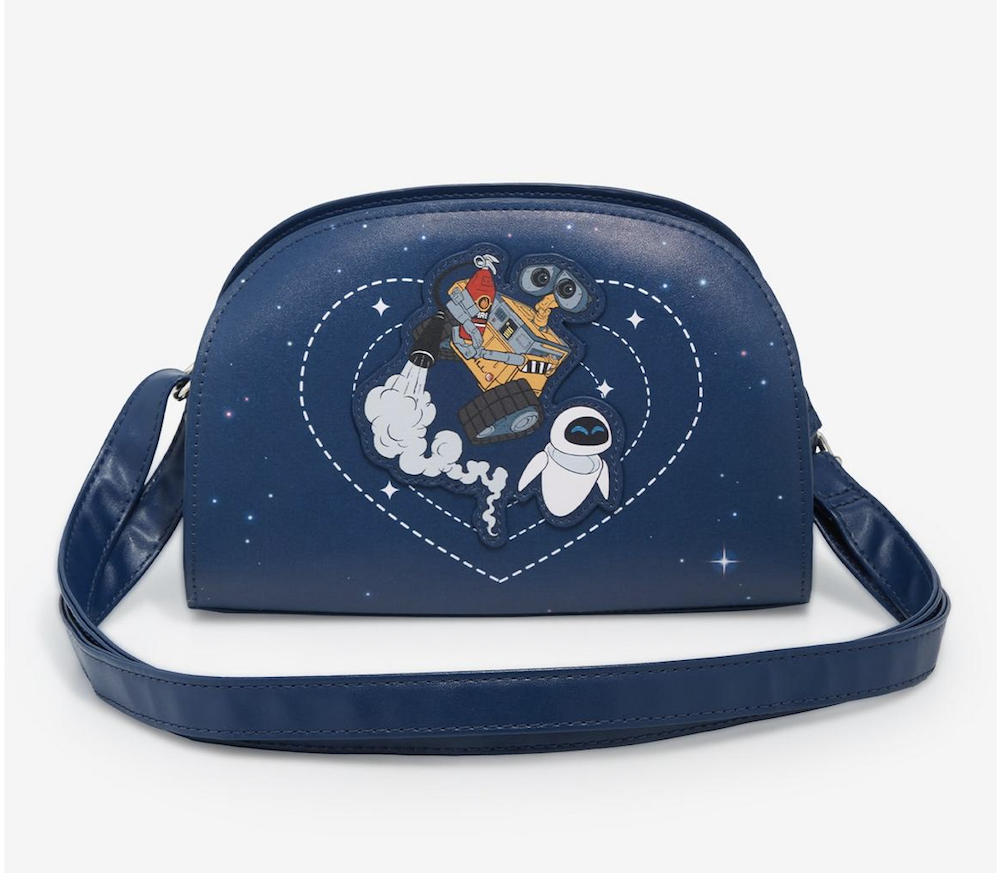 Available for pre-sale now, this BoxLunch exclusive is a blue crossbody bag featuring WALL-E and EVE in space with the fire extinguisher. They are surrounded by hearts and stars. On the back, you'll find WALL-E and EVE's names together in a heart. Show off this cute moment with any outfit or get it for someone you know loves all things WALL-E!
Shop More Loungefly WALL-E Styles
We have smaller items, like lanyards and keychains, coming out soon. Be sure to hit "Notify Me" to get alerted when they drop!