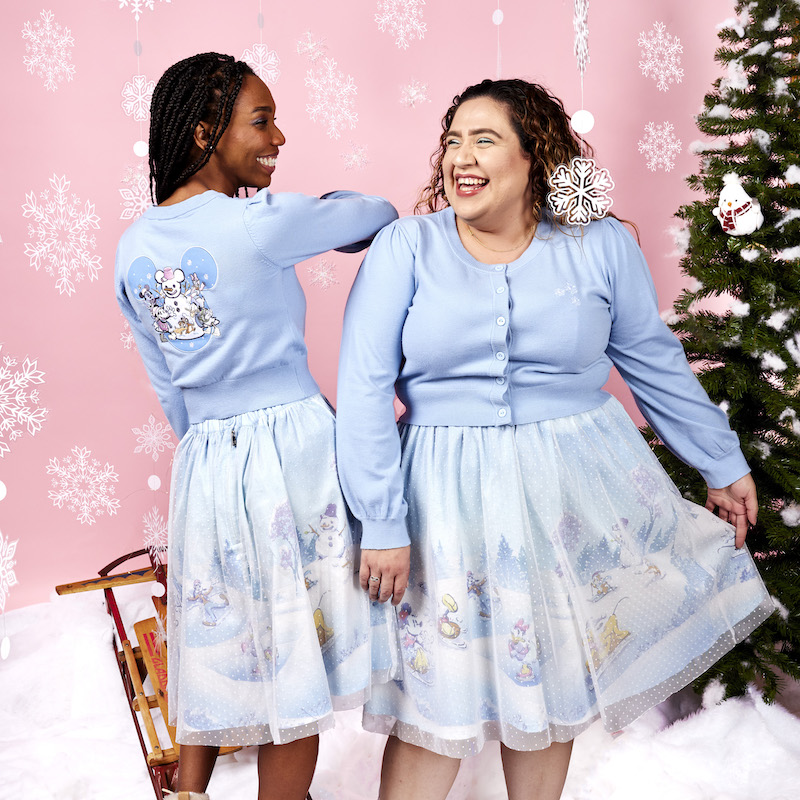 Our cardigan is extra special this time around. It's a brand new silhouette for us! We spoke with Heather, Apparel Product Developer, and Desiree, Design Manager, about how this new cardigan came to life:
"When we first started thinking about this style, we were loving a new take on our super soft sweaters. Having done our first ever puff sleeve sweater for Halloween this year, we thought it was the perfect update to have a balloon sleeve for winter.
"Sweaters are truly a labor of love as they take a longer time to develop because of the nature of how they are made. Unlike a regular tee where fabric is cut to a specific fit and sewn together from pieces – sweaters are made as a complete shape with all the ribbing details at the collar, placket, cuffs & waistband. Any fit work we were doing in the process, we'd (tearfully) cut up to make sure everything was laying nicely on the body just to make sure it was the best it could be for our loyal Stitch Shoppe fans.
"As for the most adorable art placed on it – truly makes this the perfect winter sweater to wear all season long. The front has the cutest Mickey snowflakes and the back is a full contrast panel embroidered with Mickey & Friends building their snowman. We truly loved the outcome of this sweater and hope everyone will too!"
Shop Loungefly Stitch Shoppe
Love this look? Shop the new Mickey & Friends Winter Snow Balloon Sleeve Cardigan and explore other looks from Stitch Shoppe!