Happy National Pet Day! Today is a day to show some extra love for your animal besties! Pets can be the ultimate companions, and no matter if you don't have a pet or can't bring your pet on all your adventures – there's a way to do so with Loungefly!
Check out some fun styles inspired by our favorite animal friends to take along with you anywhere:
Finding Nemo 20th Anniversary Bubble Pocket Crossbody Bag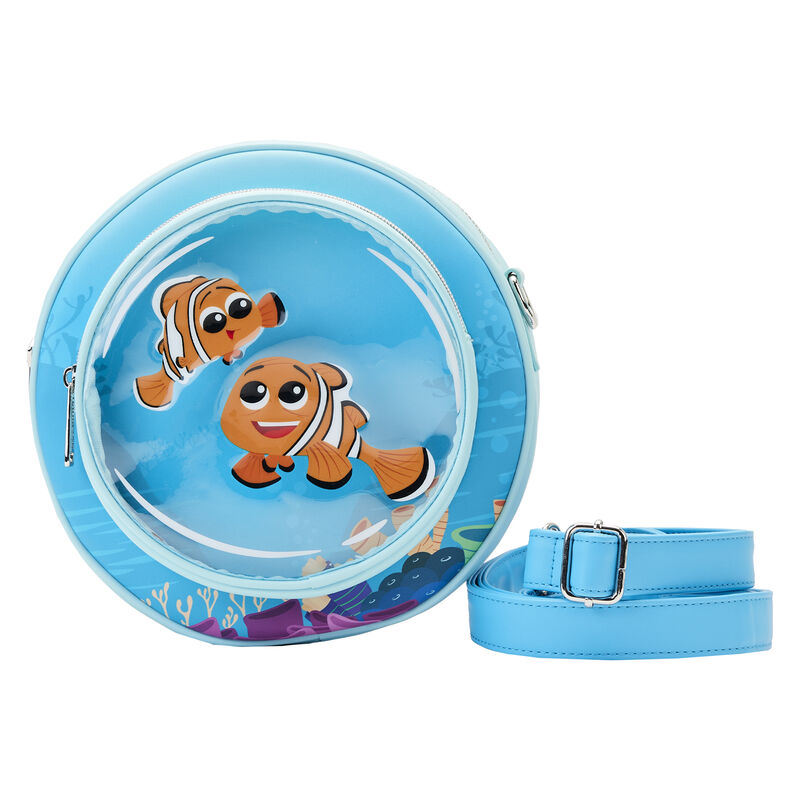 The big ol' blue awaits you! This crossbody bag will take you to new depths! Marlin and Nemo float along in a transparent bubble zipper pocket on the front, while Dory and Squirt can be found on the back. Find Marlin and Nemo and a 20th Anniversary logo on the interior lining of the bag. These friends are ready for anything and will ensure things go swimmingly.
Exclusive – Finding Nemo 20th Anniversary Nemo Cosplay Mini Backpack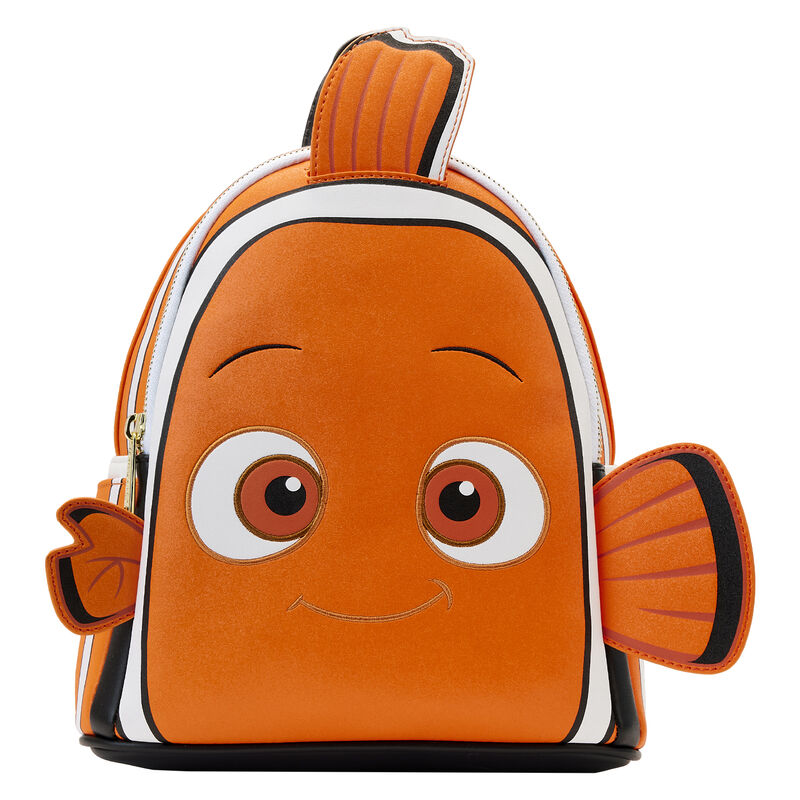 Take Nemo along on all your new journeys! This backpack is orange and white just like Nemo and has applique details of his fins – including his smaller, lucky fin! On the back, you'll find another image of Nemo surrounded by bubbles and the words, "Go with the flow." It serves as a nice reminder to float along with ease on your next outing.
The Little Mermaid Max Cosplay Mini Backpack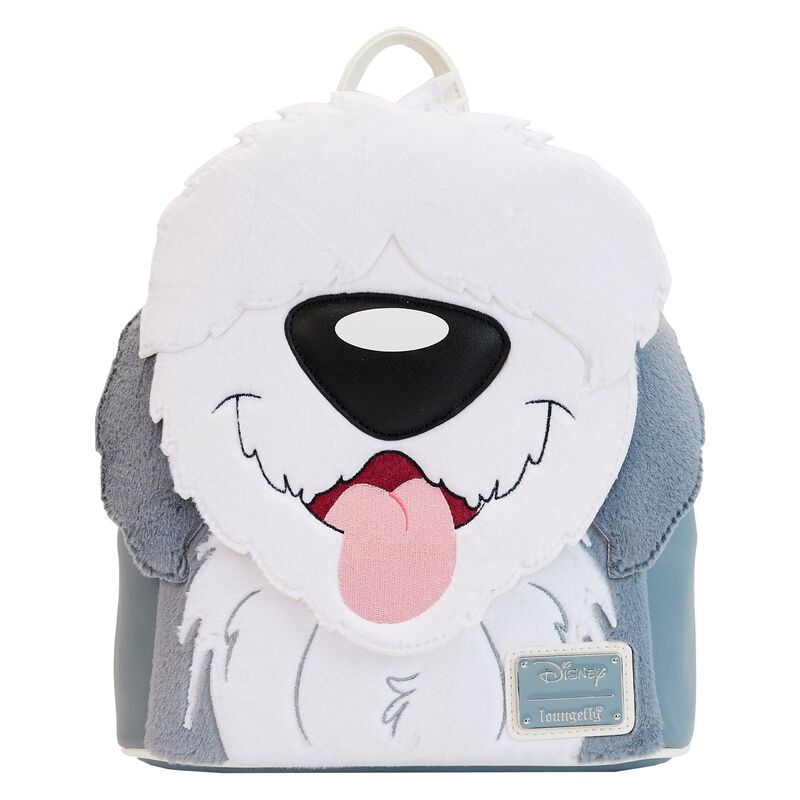 Everyone's best friend! This adorable Max mini backpack is plush and has a detachable tail. On the back panel, you'll find him dancing around as Eric plays music. This bag is a great option to add some fun to any outfit and to take one of your best companions around wherever you go.
101 Dalmatians 60th Anniversary Patch Cosplay Mini Backpack
Whether you have a dog that looks just like Patch from 101 Dalmatians or dream of getting one, this bag is great to carry along! This 60th Anniversary bag features Patch on the front and on the back, you'll find two other dalmatians cuddled up together. The inner lining of the bag is red and features a repeating pattern of Patch with a 60th Anniversary logo. This bag is too cute not to bring along everywhere!
101 Dalmatians Book Convertible Crossbody Bag
Let's be real, one dog is never enough, so let's celebrate 101 of them with this convertible crossbody bag! This bag shows the story of 101 Dalmatians, and you can wear it as a crossbody bag or a backpack! Choose whether you want the pages facing in toward you or out so others can read. You'll find the classic dalmatian print on both the front and back cover with an image of the canine family you know and love. On the inside, you'll find images and quotes of important moments from the story. This is truly versatile style that's perfect to celebrate dogs everywhere!
Exclusive – Peter Pan Nana Cosplay Plush Mini Backpack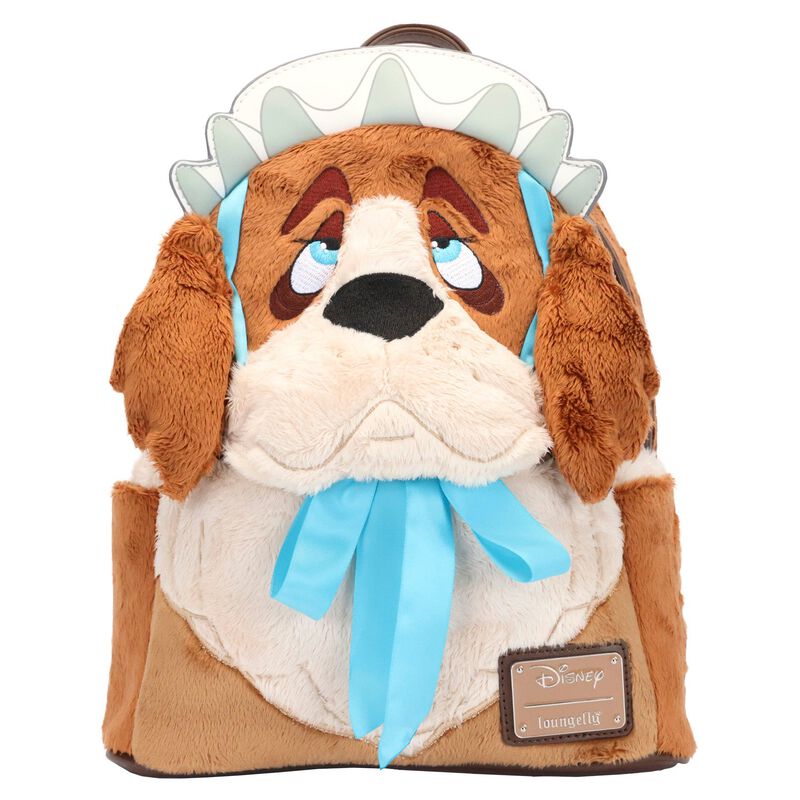 You won't find better care than with Nana! This cosplay mini backpack is plush and features Nana from Peter Pan with her bonnet on her head, tied to stay in place with a blue ribbon under her chin. She is plush on almost all sides, except for the back panel, which is where you'll find an image of "Nana" spelled out with children's toy blocks. The inner lining has pink stripes with a repeating pattern of children's toy blocks and framed photos of Nana. She's a caring companion that will always have your back!
The Aristocats Book Convertible Crossbody Bag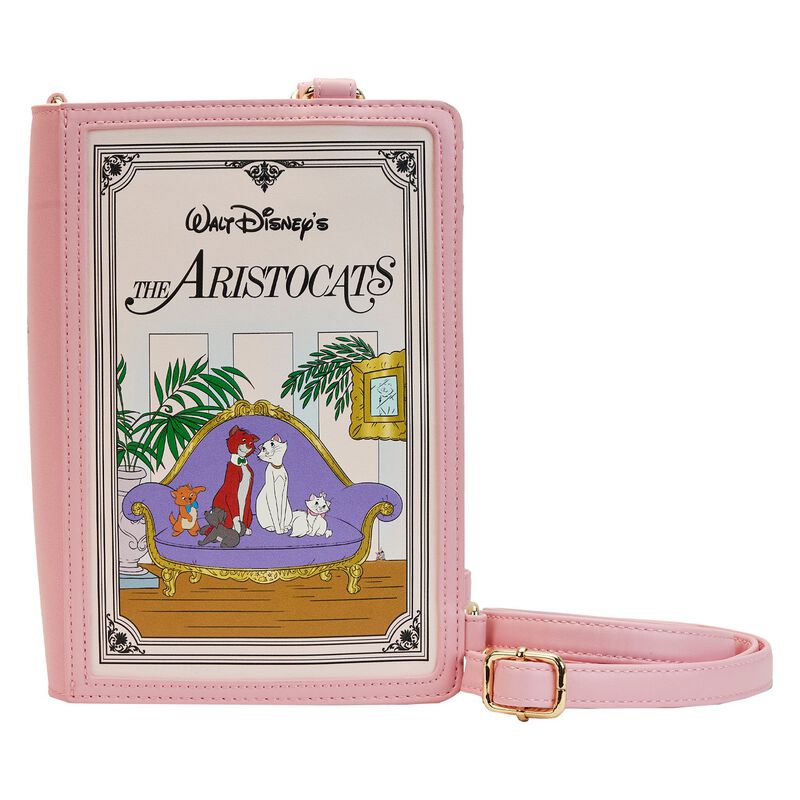 A purr-fect accessory for all you feline fans! This convertible crossbody is in the shape of a book and tells the story of Walt Disney's The Aristocats. You can wear it as a crossbody bag or open it up and attach the extra strap to wear it as a backpack. Show the covers facing out or turn it around to share the story with others. This bag is just so charming and is everything you need!
Pokémon Elements Triple Pocket Mini Backpack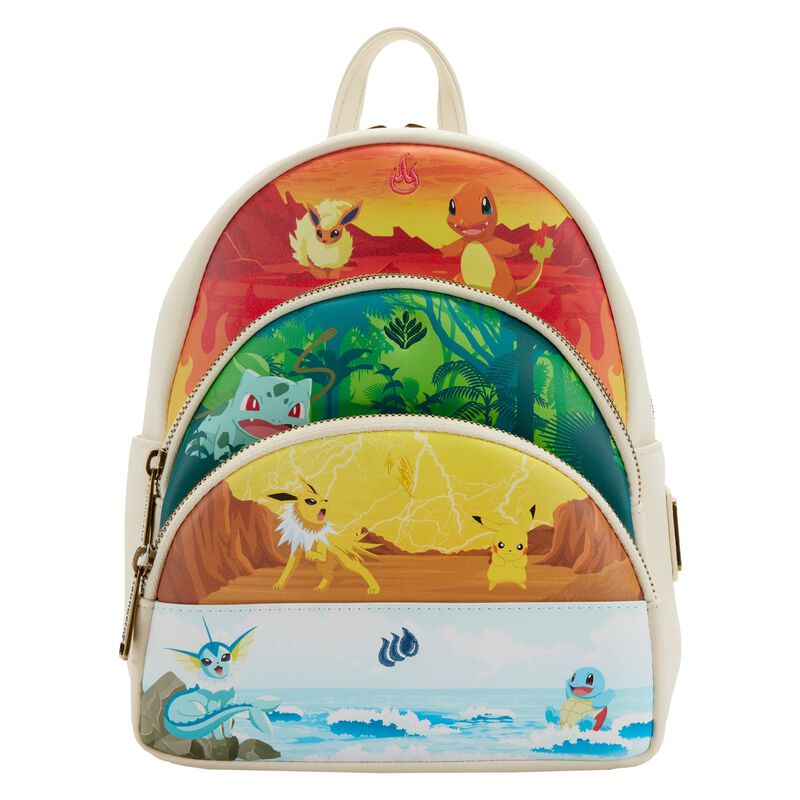 Who hasn't wanted to take a Pokémon home with them?! These guys are just too cute not to include. No matter what kind of Pokémon Trainer you are, this bag represents it all! This backpack has three pockets and features Fire-type, Grass-type, Water-type, and Electric-type Pokémon! The interior lining features a repeating pattern of the symbols of these different Pokémon types. Fit everything you need for an appearance in the arena!
Explore the Latest from Loungefly
Check out our upcoming styles and click "Notify Me" to sign up to get notified when these new collections drop!