2023 marks 30 years since Jurassic Park dominated at the theaters for the first time. We knew we needed to make a special collection to celebrate the anniversary. Our designers here at Loungefly put a ton of care and creativity into the collections they create to make them special for fans.
This Jurassic Park collection includes a mini backpack, crossbody bag, wallet, card holder, lanyard, keychain, and pin set – and it's all available now to shop! You can also get them at FunkoEurope.com!
Sharon Bell, Graphic Artist, shares her experience creating this amazing collection: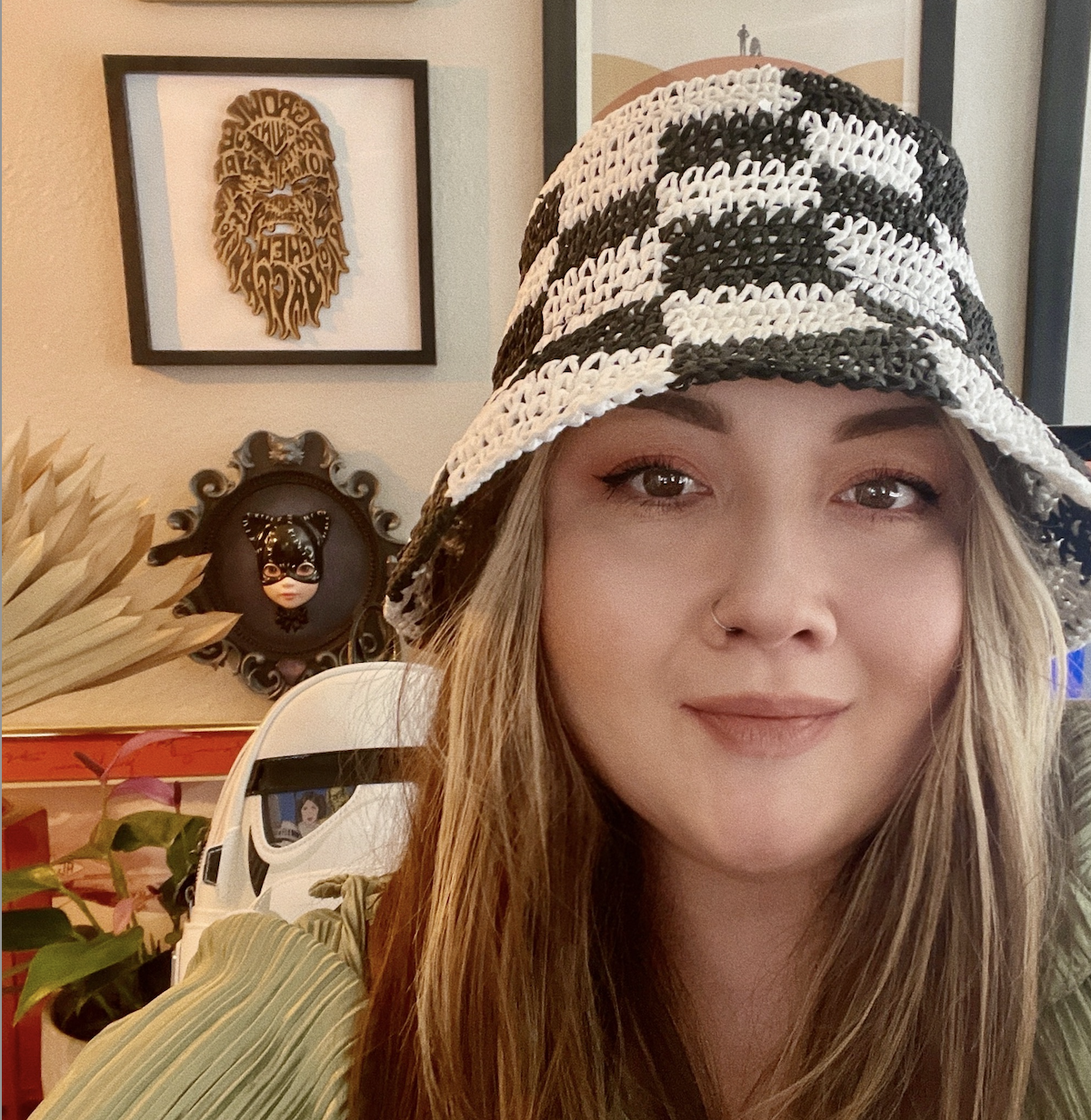 "In celebration of Jurassic Park's 30th anniversary, I wanted to design a collection that sparked a sense of wonder, awe, and suspense while giving a dose of nostalgia to fans of the original film.
"The main focus of the mini backpack and wallet is the ominous T-rex silhouette over a bright full moon. The goal was to build excitement in the viewer by including those iconic park gates in the distance, beckoning you to enter. The scene continues along the bottom and sides of the bag, with an assortment of dinosaurs wandering throughout a land of lush palm trees. Caution tape highlights the side pockets and shoulder straps to warn of the imminent danger ahead.
"I designed the crossbody and cardholder with the iconic Safari Tour Vehicles in mind. They feature a vibrant yellow and green gradient, slashes of red stripes, and the logo in the center. Dr. Ian Malcolm's iconic dialogue 'Life Finds a Way' repeats on the crossbody straps.
"The opportunity to design this collection was a fun way to express my love for this franchise. I hope the fans enjoy it as much as I enjoyed designing it!"
Kickstart Your Jurassic Park 30th Anniversary Celebrations with This Loungefly Collection