Wintertime is just around the corner, and it's almost time to partake in your favorite holiday activities. Gingerbread houses are such fun projects to do solo or with friends or fam – they're a staple of the season!
Last year, we had a figural gingerbread house crossbody bag as part of a Stitch Shoppe collection. This year, we had even more fun creating a figural gingerbread house – this time a backpack, featuring your favorite Disney friends!
We spoke with Jacob A., one of our product developers, about his contribution to this bag: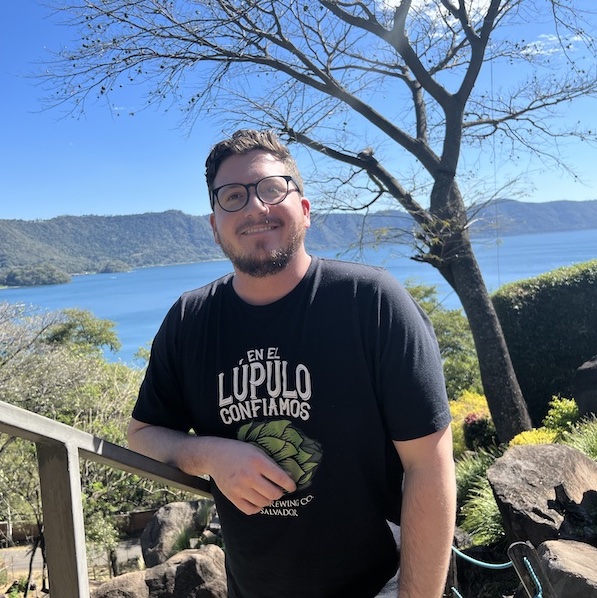 "I love when the holidays come around each year, and there is no better way to get into the holiday spirit than to build some gingerbread houses. Our incredible design team literally did just that.
"When I make a gingerbread house at home, they tend to fall apart within the first few minutes but this time we made one that will last through many holiday seasons to come. I do not recommend tasting the icing or Mickey gum drops, but I would definitely fill it up with your daily necessities and hit the parks this holiday season.
"This bag was so much fun to work on because it was a little like building a house. I wanted to make sure that the icing roof and candy cane pillars were separate from the main body of the bag, making them more pronounced and giving the bag more of a structured look, just like a house would have.
"There were also so many small details in the artwork that I wanted to make sure didn't get lost, such as the gum drop Mickey heads and sprinkles. To make them pop, I added debossing in a way that would literally pop them out of the bag and give some nice texture overall.
"One of the best things about working for Loungefly is the fact that we get to work closely with our design team to make their dream designs become reality. Our designs are becoming not only more creative and innovative, but more functional as well.
"I am a huge fan of making sure all our items look great but also work great for day-to-day needs. This backpack is a good example of that. When you look at the overall size, we made this backpack slightly larger than our classic mini backpacks to give more room for everyday, on-the-go items.
"We also made sure to include a front pocket where smaller items can be stored and not get lost in the larger compartment. We didn't stop there either, we also added in a hidden drop pocket to the front panel where you can quickly grab small items like keys.
"I am so happy to see another successful Loungefly design out in the world for everyone to enjoy. All the teams that work on these items take pride in creating the best product possible. I can't wait to start on the next one."
Kickstart the Holidays with Loungefly
Add some holiday spirit to your wardrobe with these new collections! And get ready – we have even more coming out in November that'll make for perfect gifts for your besties and your fam! Start the season off right: