July 21, 2023
What are some things that make you smile?
If your outfit isn't on that list – we're here to change that! Everything you pick out to wear should bring a smile to your face. Yes, even your accessories! Enough carrying around a boring standard black crossbody or plain backpack. We have several collections that are guaranteed to bring a smile to your face when you grab them on your way out the door!
Exclusive Star Wars Plush Wicket Mini Backpack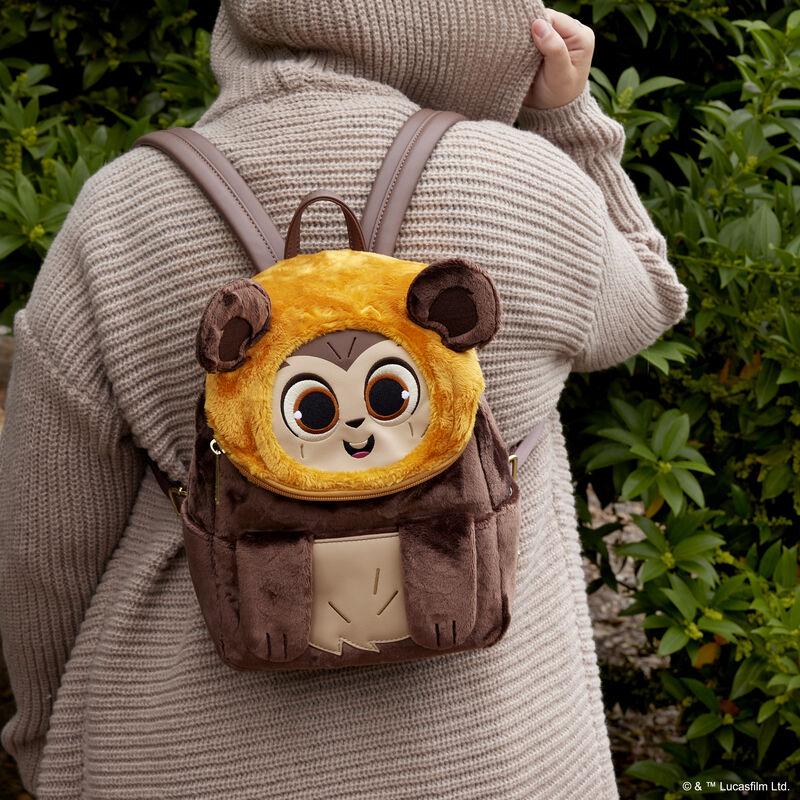 Who can't help but smile over this backpack?! Wicket comes to life in plush detailing. He peeks out from an orange hood and his hands snap over the front pocket of the bag. On the back panel of the bag, you'll find Wicket again surrounded by flowers. It's the perfect bag for Endor or outdoor adventures!
Winnie the Pooh Cosplay Folk Floral Crossbody Bag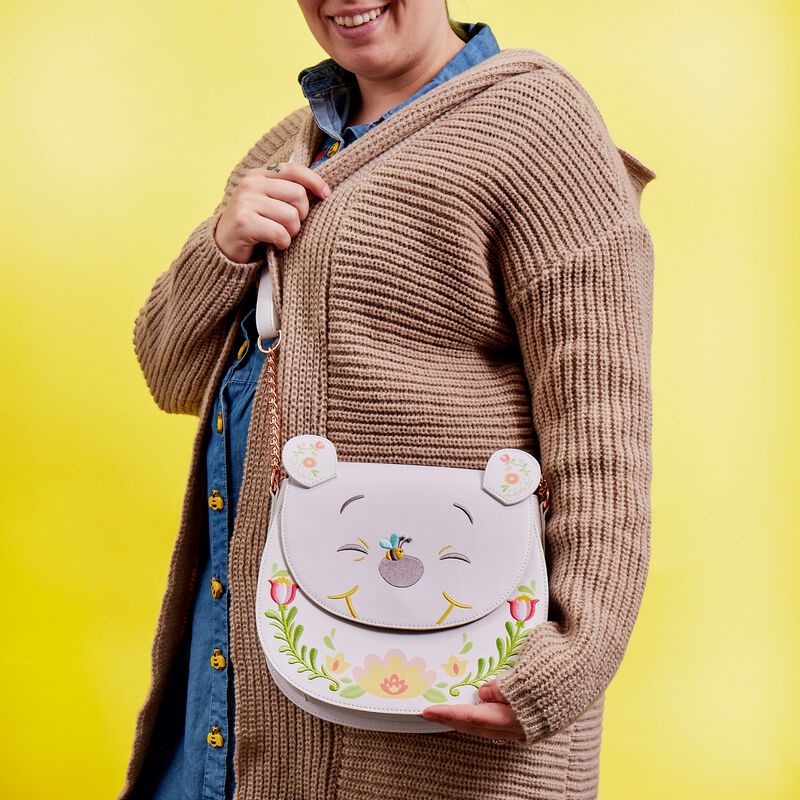 Your favorite hunny-eating bear is waiting for you! On this crossbody bag, you'll find Pooh smiling back at you with a bee resting on his nose. Underneath and on his ears, you'll find beautiful floral detailing. Floral details continue on the back of the bag. A white crossbody strap is attached to the bag with a rose gold-colored metal chain. It's sure to be a delightful option you can't stop smiling about!
Care Bears and Cousins Lunchbox Crossbody Bag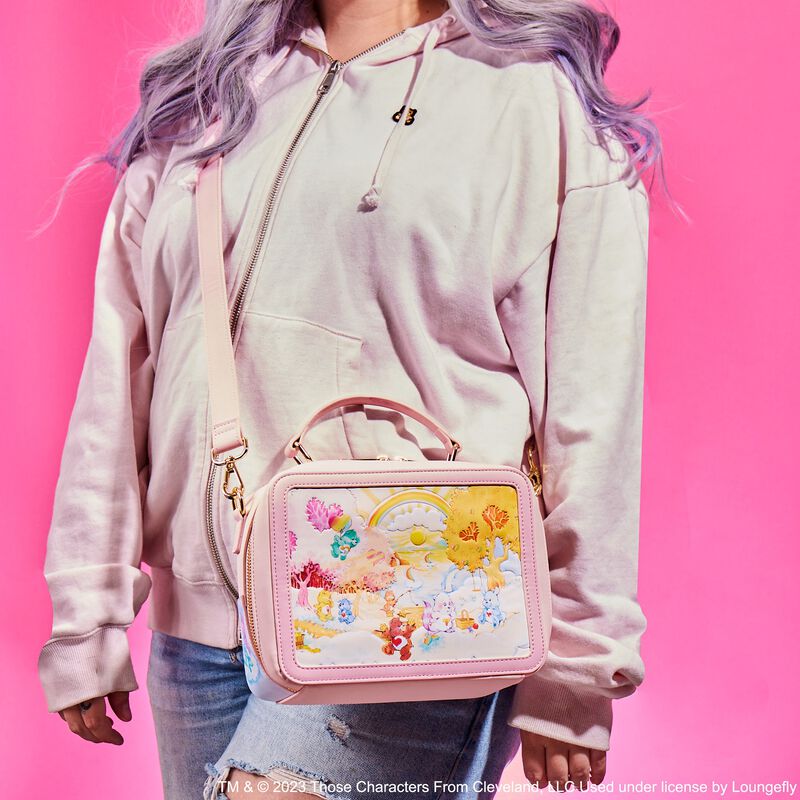 Can't help but smile with this adorable lunchbox crossbody! It's pale pink and features an image of Care Bears and Care Bear Cousins surrounded by fluffy clouds and rainbow rivers. Colorful trees, the sun, and a rainbow are highlighted above them. On the back of the bag, you'll find more of the group by a river and surrounded by trees! This fun pastel accessory will have you feeling great any time you take it along with you!
Foster's Home for Imaginary Friends Figural Bus Crossbody Bag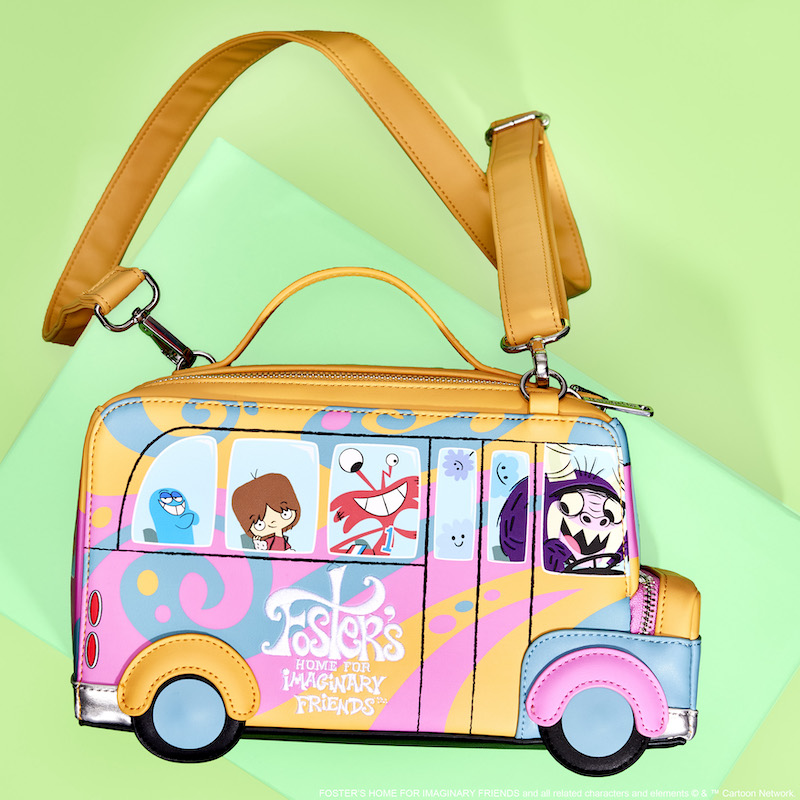 Don't miss the bus! Your favorite characters from Foster's Home for Imaginary Friends are ready for a new adventure! Eduardo drives the bus and you'll find others like Wilt, Mac, and Bloo seated on the bus behind him. The bus has a psychedelic vibe to it with swirling colors of pink, orange, and blue. This fully figural crossbody is sure to turn heads!
Sleeping Pikachu and Friends Mini Backpack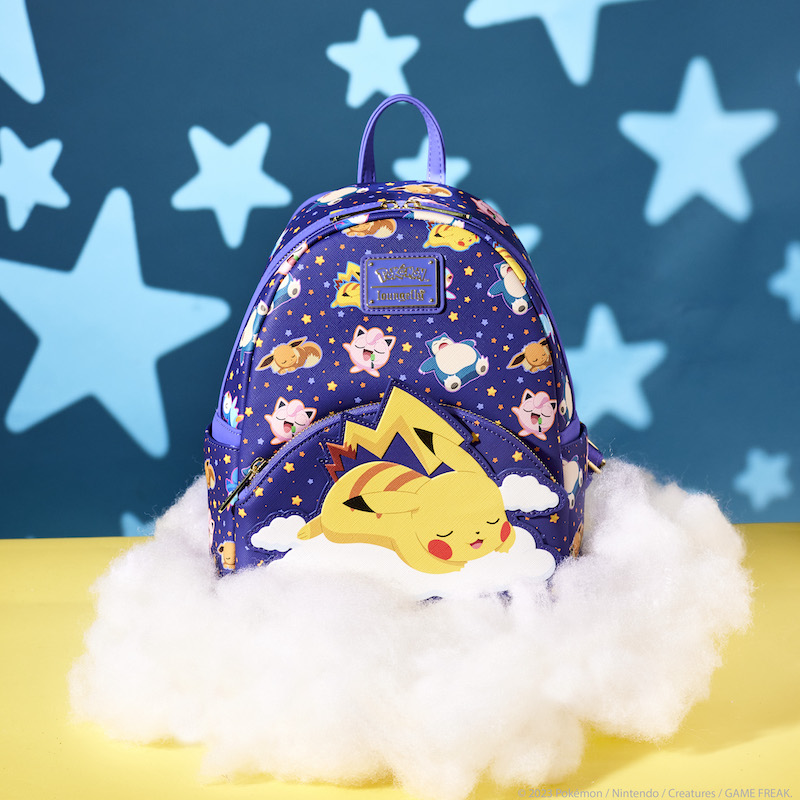 No matter if you're just starting your day or winding down from it, you have to admit, this is a crazy cute backpack! Pikachu and other Pokémon friends nap all over the bag and are surrounded by stars. Pikachu naps on a cloud in applique detail on the front pocket. On the inside, you'll find a coordinating lining that features clouds and stars and has the phrase, "Gotta Catch 'Em All!" So much cuteness on one bag, you can't help but smile!
Find More Loungefly Styles to Make You Smile!
We have a bunch of new arrivals and collections that are coming soon to explore and find your next must-have mini backpack or crossbody! Check some out below – and for collections that haven't launched yet, be sure to sign up to get notified when it launches so you don't miss out!