Happy National Anime Day! Looking for a fun way to celebrate? Shop our anime styles! We have several fandoms, including:
JUJUTSU KAISEN
Dragon Ball Z
My Hero Academia
Avatar the Last Airbender
Pokémon
See our 10 must-have anime mini backpacks below:
Exclusive – JUJUTSU KAISEN Satoru Gojo Cosplay Mini Backpack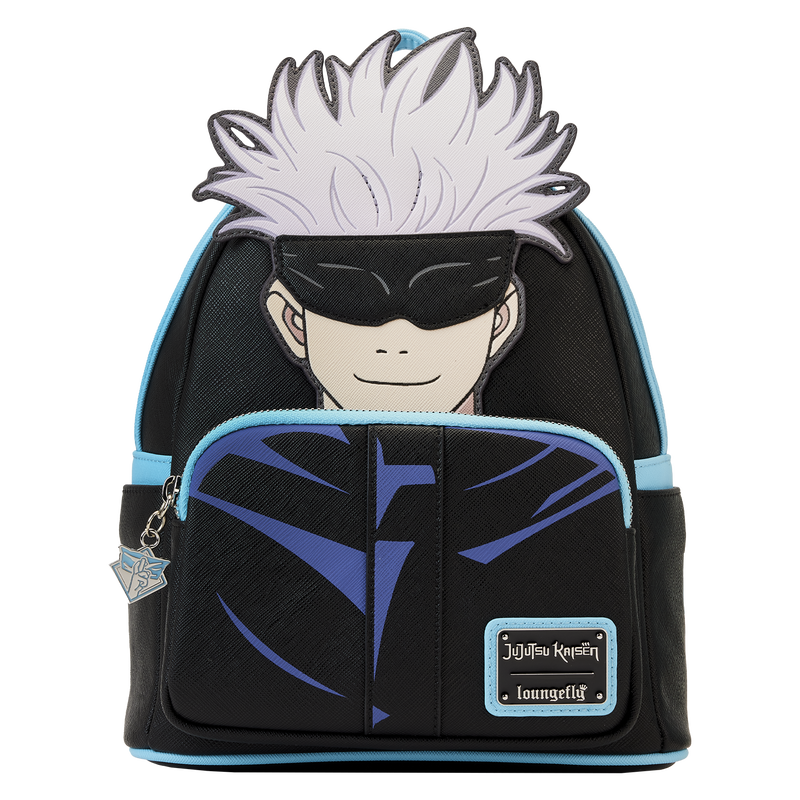 Truly uplevel your training as a Jujutsu sorcerer with this bag! It can fit all your essentials as you head to training and learn from the best. This backpack is black and blue and features Satoru Gojo wearing his blindfold. On the front pocket, you'll find details of his jacket. On the back panel, you'll find a symbol of his Domain Expansion. This backpack is a WonderCon exclusive and is limited edition – only 1400 were made – so be sure to get it while it lasts!
JUJUTSU KAISEN Becoming Sukuna Mini Backpack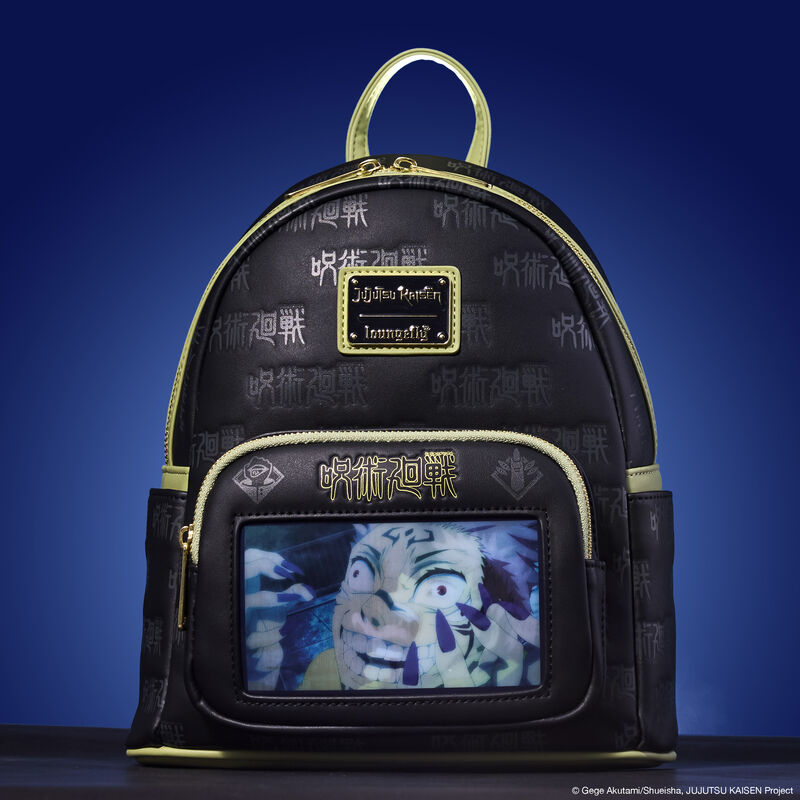 The moment that starts it all! This JUJUTSU KAISEN mini backpack shows the dramatic moment where Yuji consumes one of Sukuna's fingers. This moment is presented in lenticular detail on the front pocket of the bag. The title of the show is debossed all over the bag and appears above the lenticular panel on the front pocket and on the back panel as well. Your training starts now!
Dragon Ball Z Triple Pocket Backpack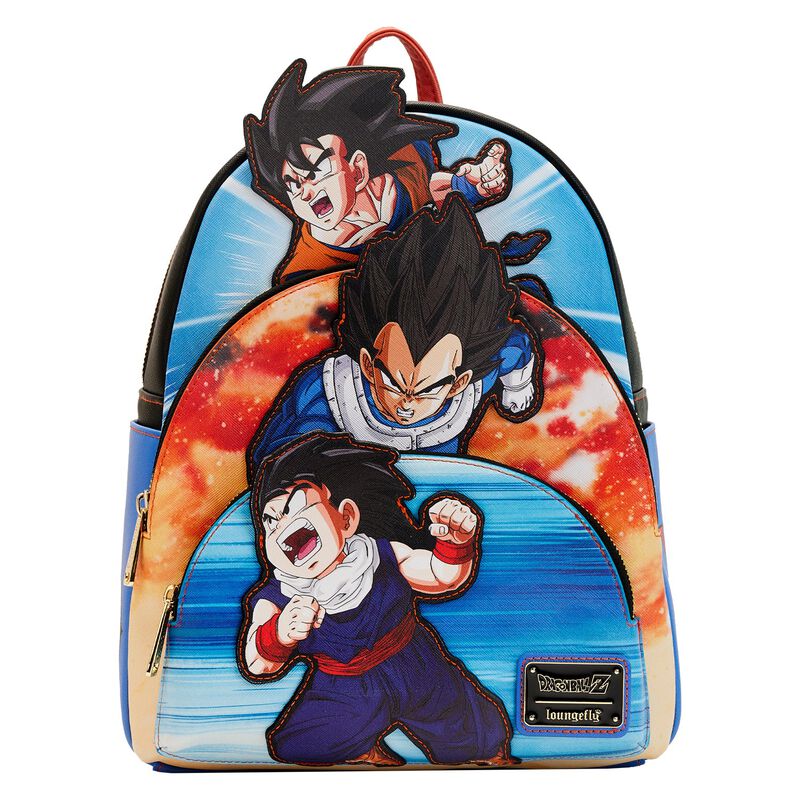 This backpack? Holds everything you need to train like your favorite Saiyans! On this triple pocket backpack, you'll find Goku, Vegeta, and Gohan. On the side pockets, you'll find these characters' symbols. On the back panel, you'll find a Dragon Ball! This bag has blue straps and side pockets to bring everything together. It's a trusty backpack to take along no matter what you face!
Funko Pop! by Loungefly Dragon Ball Z Gohan and Piccolo Mini Backpack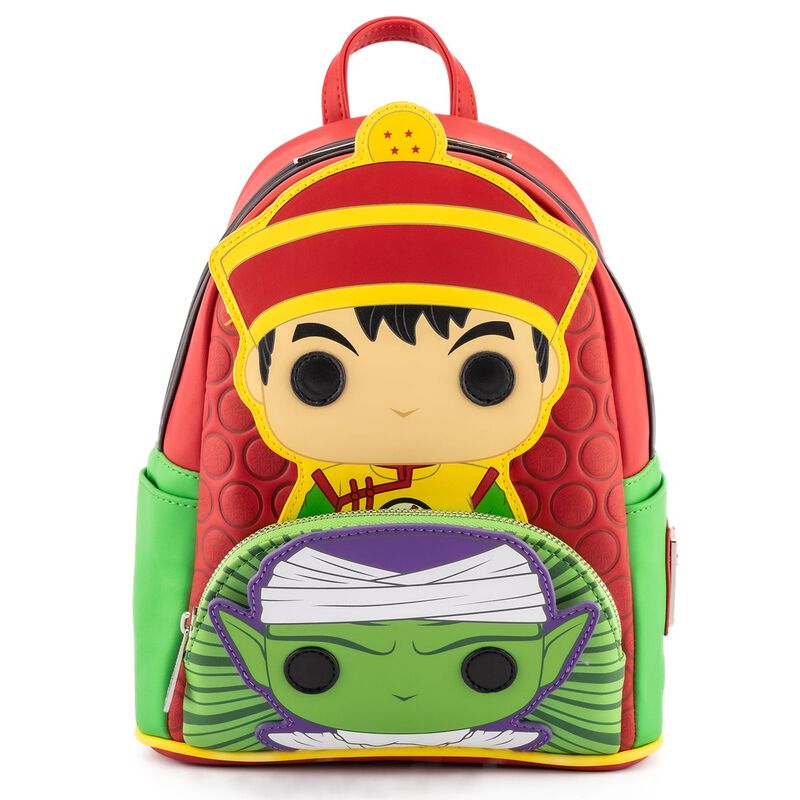 The perfect bag for all your intergalactic adventures is this one right here! This backpack is red and green and shows Gohan from Dragon Ball Z front and center with Piccolo below him on the front pocket. You'll find the pair on the back panel of the bag in the lower right corner. Inside, the lining features Gohan surrounded by Dragon Balls. As you set out to save the world, grab this backpack to take along!
My Hero Academia Triple Pocket Scene Mini Backpack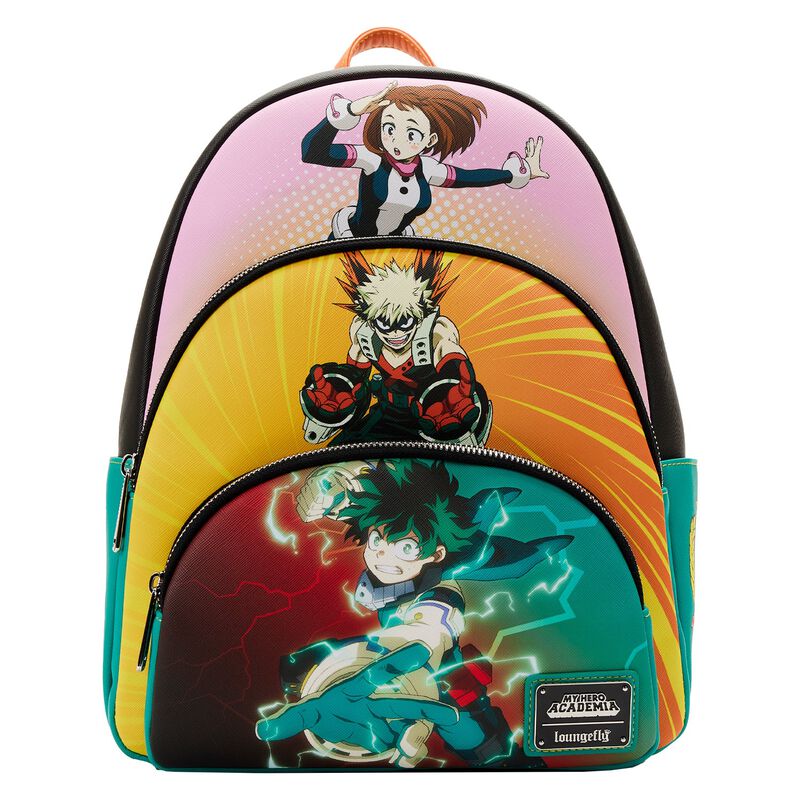 My Hero Academia fans, this one is for you! On each pocket of this bag, you'll find a different character: Ochaco Uraraka, Katsuki Bakugo, and Deku (Izuku Midoriya). On one of the side pockets, you'll find the Plus Ultra logo and, on the back, you'll find the My Hero Academia logo in both English and Japanese. Don't go anywhere without this backpack by your side!
Funko Pop! by Loungefly My Hero Academia Deku Infinity Glow Cosplay Mini Backpack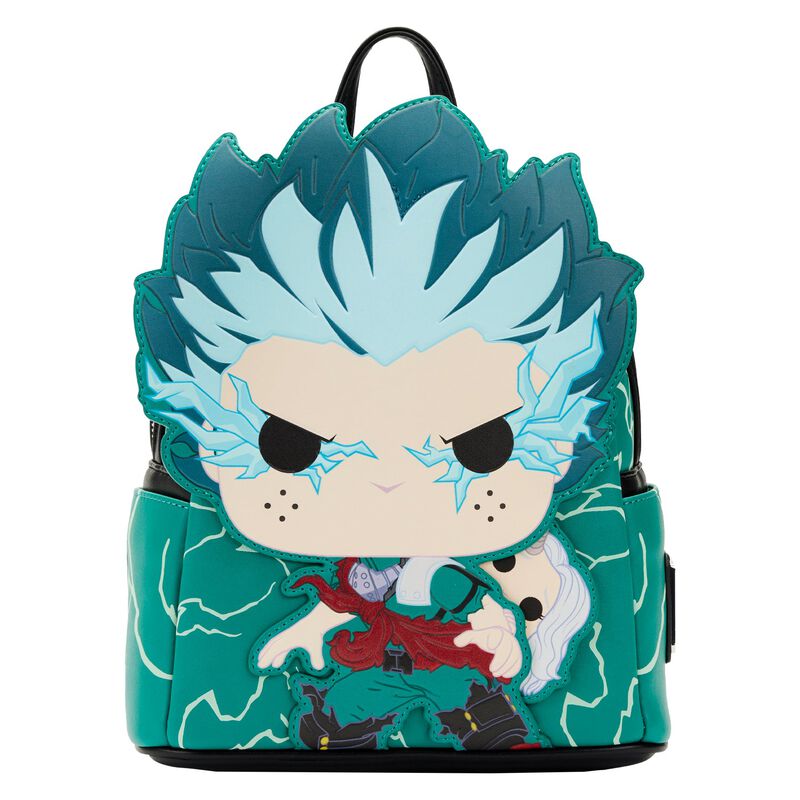 Show off Deku's power with this bag! On this green, teal, and black backpack, you'll find a Pop! version of Deku from My Hero Academia. Just behind him, peeking out over his left shoulder, you'll find Eri. Lightning designs cover the bag – and they glow in the dark! On the back panel, you'll find the same image of Deku and Eri in the bottom right corner. Embrace your power with this backpack – it's ready for whatever challenge you come across!
NYCC Exclusive – Avatar Debossed Elements Mini Backpack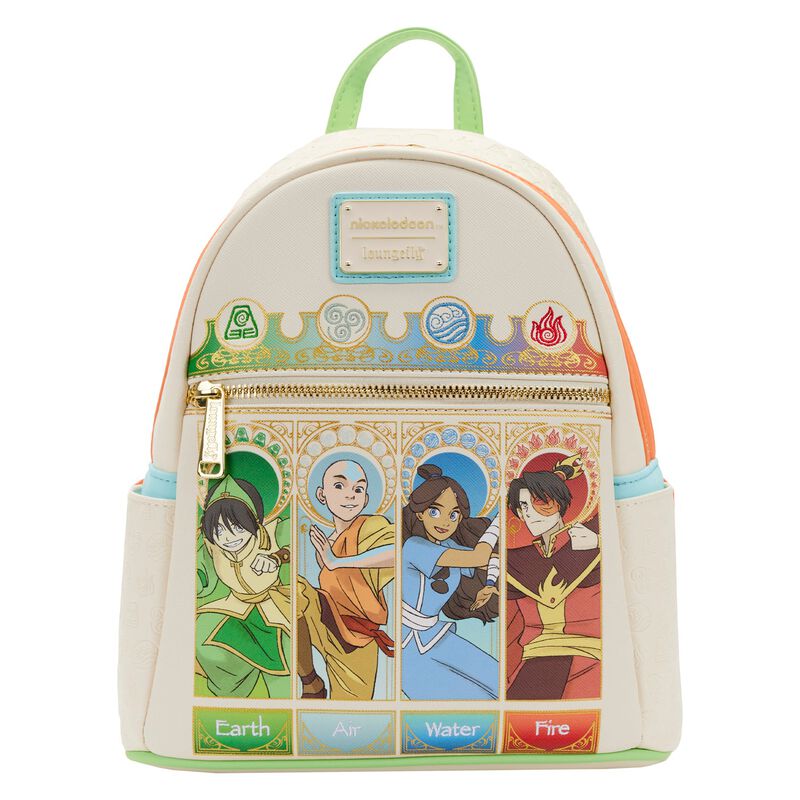 Who's ready to rock all the elements? On this bag, find Toph, Aang, Katara, and Zuko representing Earth, Air, Water, and Fire. They have symbols of their elements above them. These symbols can also be found on the back of the bag and on the inner lining. There are orange details around the zipper and at the base of the straps, and blue details on the side pockets and on the straps. This backpack easily allows you to bring your favorite characters with you anywhere.
Pokémon Squirtle Evolution Triple Pocket Backpack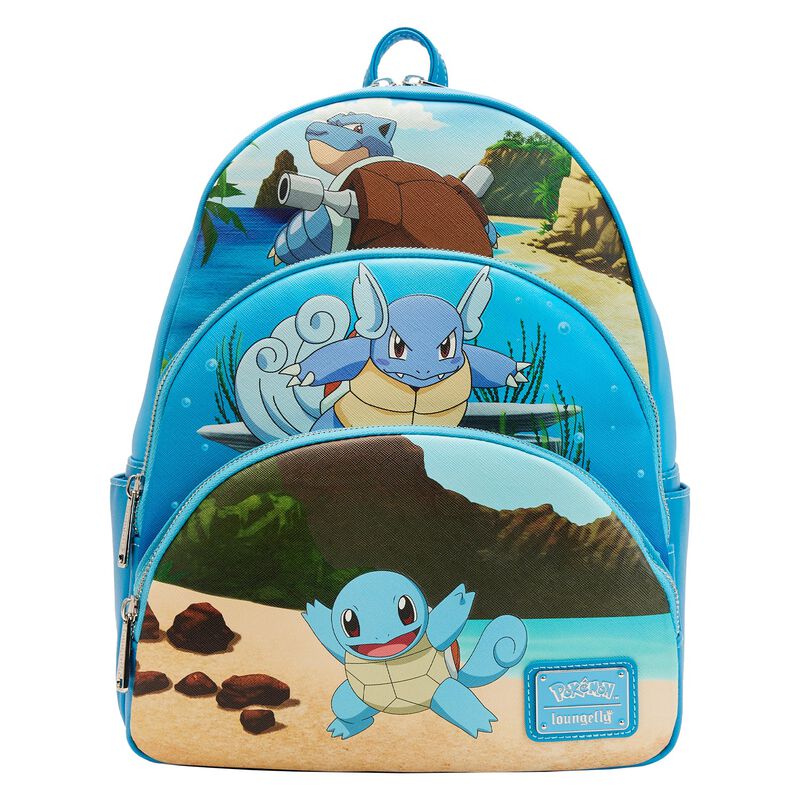 Calling all Water-type Pokémon Trainers! Show off all evolutions of your Squirtle with this backpack! On each pocket of this backpack, you'll find Squirtle, Wartortle, and Blastoise. On the back panel of this blue backpack, you'll find the silhouettes of all three of the evolutions. No matter if you've been a Pokémon fan forever or just recently got into it, this backpack is perfect for any adventure.
Pokémon Charmander Evolutions Triple Pocket Backpack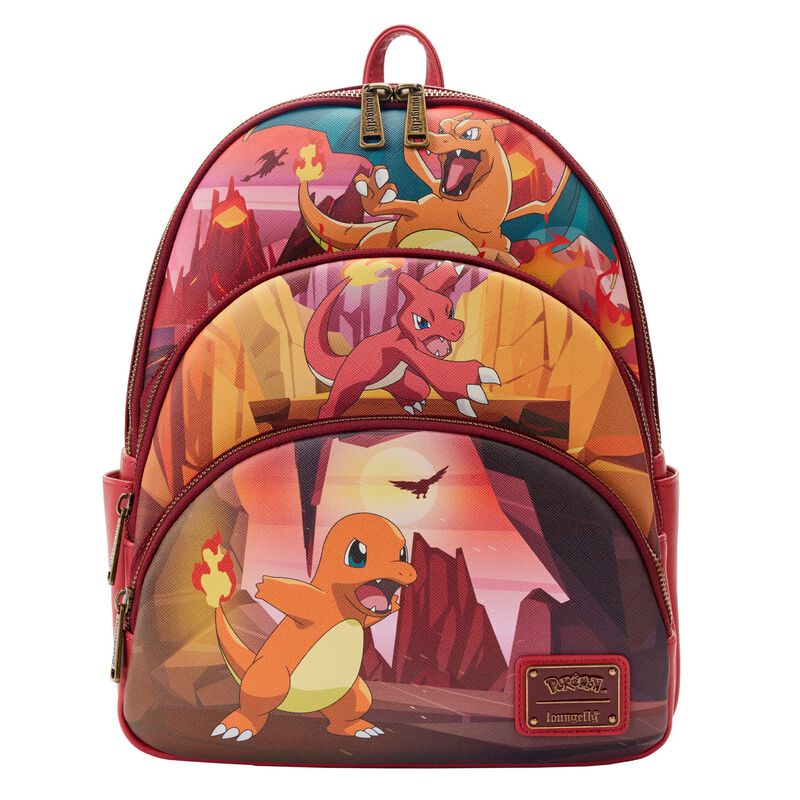 This bag is fire! Show off Charmander's evolutions with this triple pocket bag – Charmander, Charmeleon, and Charizard! On the back panel of the bag, just like with our Squirtle Evolutions bag, you'll find the silhouettes of the three forms together. This red backpack is ready to add a little spark to your ensembles and outings!
Pokémon Elements Triple Pocket Mini Backpack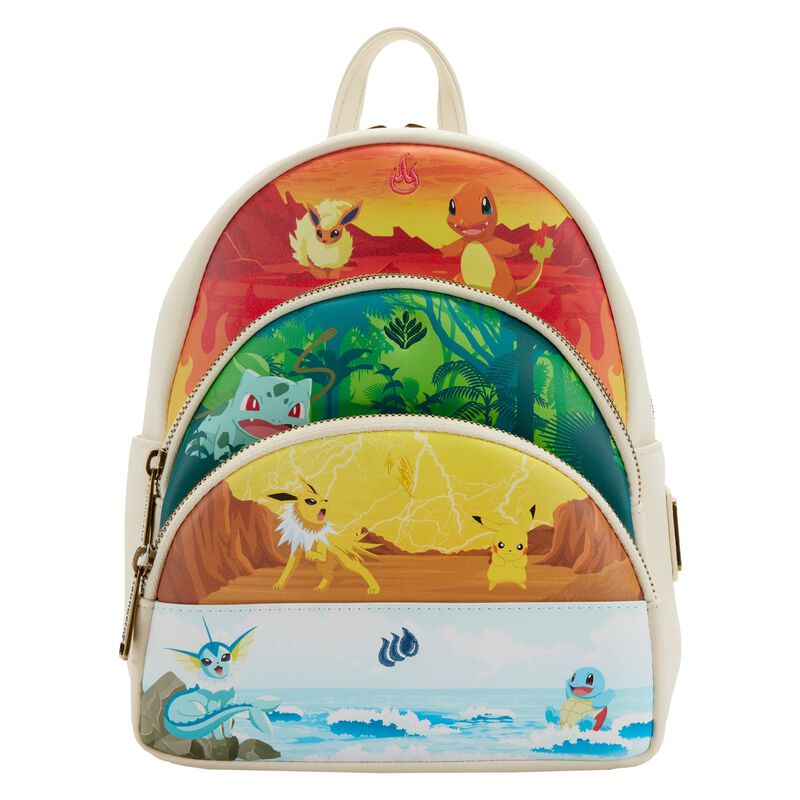 ALL Pokémon Trainers need this backpack! This triple pocket backpack features different types of Pokémon: you'll find Fire-type on the top pocket, then Grass-type on the middle pocket, followed by Electric-type and Water-type on the bottom pocket. On the back and on the inner lining, you'll find the symbols for each type. When you can't choose just one Pokémon type to rep, this bag is the perfect option!
Shop All Loungefly Anime Styles
Represent your favorite anime with our mini backpacks and wallets. Explore all the anime accessories we have in store for you: